The Victoria Reading Room will be reopening with new hours on Tuesday, July 21 under guidelines suggested by Island Health.
Arrangements have been made for online access for anyone who would like to join our Sunday services and Wednesday meetings remotely. These are complete services and meetings, including readings, music, hymns, solos on Sundays, and testimonies on Wednesdays. For more information please contact us at info@victoriachurch.ca.

Our Reading Room is a quiet place for study and prayer, as well as a resource centre for publications available to borrow or purchase.
Items available at Christian Science Reading Rooms include Bibles and Bible study resources; Science and Health with Key to the Scriptures and other writings by Mary Baker Eddy; music and inspirational CDs; Bible stories for children; weekly, monthly, and quarterly Christian Science publications; and the Christian Science Monitor newspaper. We can also special-order many items, and are happy to answer questions or assist you in using our reference and study materials.
Our Reading Room also offers multimedia services, including: Concord, Found Volumes, and video and audio presentations of the Weekly Bible Lesson.
You're welcome to stop by and explore this wonderful resource in our community!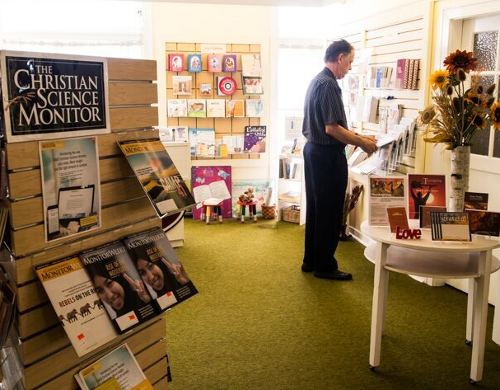 Contact
T: (250) 383-0216
E: christiansciencebooks@telus.net
Hours
Tuesdays and Thursdays – 10:30am to 4:00pm