Of the increase of his government and peace there shall be no end, upon the throne of David, and upon his kingdom, to order it, and to establish it with judgment and with justice from henceforth even for ever. The zeal of the Lord of hosts will perform this.
Isaiah. 9: 7, Holy Bible, King James Version

Let us learn of the real and eternal, and prepare for the reign of Spirit, the kingdom of heaven, — the reign and rule of universal harmony, which cannot be lost nor remain forever unseen.

Mary Baker Eddy, Science and Health with Key to the Scriptures, p. 208

Of the increase of his government and peace there shall be no end, upon the throne of David, and upon his kingdom, to order it, and to establish it with judgment and with justice from henceforth even for ever. The zeal of the Lord of hosts will perform this.

Isaiah. 9: 7, Holy Bible, King James Version

Let us learn of the real and eternal, and prepare for the reign of Spirit, the kingdom of heaven, — the reign and rule of universal harmony, which cannot be lost nor remain forever unseen.

Mary Baker Eddy, Science and Health with Key to the Scriptures, p. 208

Of the increase of his government and peace there shall be no end, upon the throne of David, and upon his kingdom, to order it, and to establish it with judgment and with justice from henceforth even for ever. The zeal of the Lord of hosts will perform this.

Isaiah. 9: 7, Holy Bible, King James Version

Let us learn of the real and eternal, and prepare for the reign of Spirit, the kingdom of heaven, — the reign and rule of universal harmony, which cannot be lost nor remain forever unseen.
Mary Baker Eddy, Science and Health with Key to the Scriptures, p. 208

Prayers for divine guidance should
declare the omnipotence, omniscience,
and omnipresence of God,
good, alone.

Being God-Guided in Politics, Rita Hayes Hornbeak
The Christian Science Journal, November 1960
Read now  

Prayers for divine guidance should
declare the omnipotence, omniscience,
and omnipresence of God,
good, alone.

Being God-Guided in Politics, Rita Hayes Hornbeak
The Christian Science Journal, November 1960
Read now

Prayers for divine guidance should
declare the omnipotence, omniscience,
and omnipresence of God,
good, alone. 

Being God-Guided in Politics, Rita Hayes Hornbeak
The Christian Science Journal, November 1960
Read now

Christ comes, with succor speedy,
To those who suffer wrong;
To help the poor and needy,
And bid the weak be strong;
Christ comes to break oppression,
To set the captive free,
To take away transgression,
And rule in equity.

Christian Science Hymnal, Hymn 458

Christ comes, with succor speedy,
To those who suffer wrong;
To help the poor and needy,
And bid the weak be strong;
Christ comes to break oppression,
To set the captive free,
To take away transgression,
And rule in equity.

Christian Science Hymnal, Hymn 458

Christ comes, with succor speedy,
To those who suffer wrong;
To help the poor and needy,
And bid the weak be strong;
Christ comes to break oppression,
To set the captive free,
To take away transgression,
And rule in equity.

Christian Science Hymnal, Hymn 458

The promise given long ago
is still intact today,
the promise of a government
that holds eternal sway.

'The government shall be upon his shoulder', Jill Gooding
January 30, 2017, Christian Science Sentinel
Read now

The promise given long ago
is still intact today,
the promise of a government
that holds eternal sway.

'The government shall be upon his shoulder', Jill Gooding
January 30, 2017, Christian Science Sentinel
Read now

The promise given long ago
is still intact today,
the promise of a government
that holds eternal sway.

'The government shall be upon his shoulder', Jill Gooding
January 30, 2017, Christian Science Sentinel
Read now
Upcoming Events and Lectures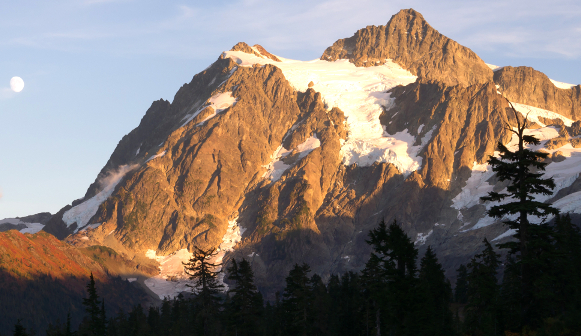 Christian Science –
A Clearer View of You
A free one-hour talk with Lyle Young of Ottawa
In this talk speaker Lyle Young will share fresh insights about the nature of God and of each of us as the reflection of the Divine, insights that can lift one above human discords and limitations and show us as we truly are — happy, healthy, and permanently at peace.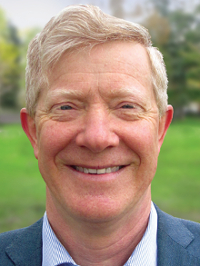 — LYLE YOUNG, CSB
International speaker and practitioner of Christian Science healing and member of the Christian Science Board of Lectureship.
Saturday November 16 2:00pm
VanDusen Botanical Garden
(Peggy Gunn Woodland Hall)
5151 Oak Street, Vancouver
| Free Parking
More info 604 928 2408
2ndchurchvancouverclerk@gmail.com
Sponsored by the members of
Second Church, Vancouver

For those attending this lecture free admission to: VanDusen Botanical Garden Saturday Nov 16 10am- 2pm only
Entrance through Peggy Gunn Woodland Hall. Arrange to pick up your complimentary ticket from the Reading Room
Call 604 733-4310 for hours and information, any time

The truth that set me free October 15, 2019
When a woman severely injured her toe during a weeklong hike, she found hope as well as healing in Jesus' teaching about truth and freedom. Each of us can also find genuine healing by going deep with …
'Adulting' without the stress October 11, 2019
Too often it seems as if life – at any age – is little more than a collection of tasks that need to be performed, an inevitable "daily grind." But as a young dad and husband with a full-time career fo …
Never helpless October 10, 2019
Here's a hymn that could be considered a prayer: that all those around the world facing conflicts old and new can feel God's presence with them.
Feeling God's certainty in uncertain times October 9, 2019
Amid headlines on Brexit, trade wars, continuing Middle East strife, and extreme weather events, certainty can feel like a distant dream. But each of us can open our hearts to God's unending goodness, …

More stories
What is a Christian Science Reading Room?
Christian Science Reading Rooms are peaceful, inviting places to explore spiritual answers to life's many questions. Each Reading Room is both a bookstore and a quiet place for prayer and study, where everyone is welcome.  Tour this website and find a Reading Room near you. You will be able to purchase or read featured publications including the Christian Science Bible Lesson. You'll also be able to explore different Bible translations, commentaries and use Concord, an on-line search tool for the Bible, Science and Health with Key to the Scriptures and other writings by Mary Baker Eddy.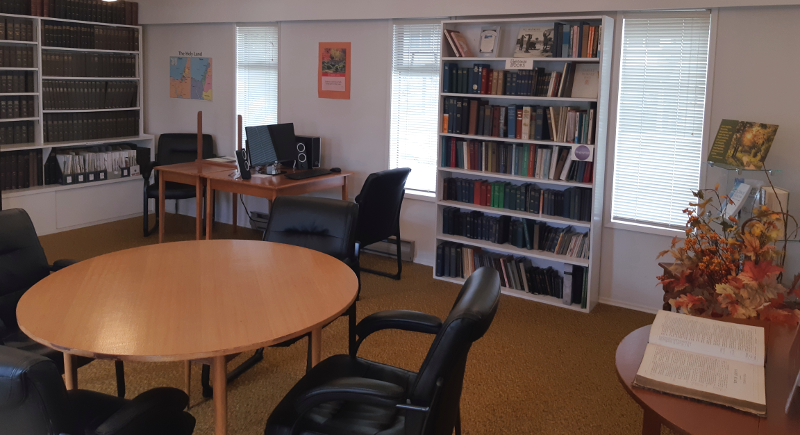 While visiting this virtual Reading Room, take time to explore a Christian Science Perspective article, a daily feature of The Christian Science Monitor. You can also listen to several programs on the CSPS Internet Radio player including the Daily Lift, Sentinel Watch, a weekly podcast, or Teen Connect.  From time to time there will be additional Lectures and Podcasts posted. If you do not find all you are looking for on this website or wish to request further information, feel free to send an email via the Contact tab at the top of the website. 
Visit one of our BC Reading Rooms …
This site is sponsored by the Churches of Christ, Scientist and Christian Science Societies in British Columbia.
All are welcome to visit our Churches and Reading Rooms!