And God saw every thing that he had made,
and, behold, it was very good. …

Gen. 1:31 King James Bible

The divine Principle, or Spirit, comprehends and expresses all, and all must therefore be as perfect as the divine Principle is perfect.

Mary Baker Eddy, Science and Health with Key to the Scriptures, p. 518

And God saw every thing that he had made,
and, behold, it was very good. …

Gen. 1:31 King James Bible

The divine Principle, or Spirit, comprehends and expresses all, and all must therefore be as perfect as the divine Principle is perfect.

Mary Baker Eddy, Science and Health with Key to the Scriptures, p. 518

And God saw every thing that he had made,
and, behold, it was very good. …

Gen. 1:31 King James Bible

The divine Principle, or Spirit, comprehends and expresses all,
and all must therefore be as perfect as the divine Principle is perfect.

Mary Baker Eddy, Science and Health with Key to the Scriptures, p. 518

The Lord will hear before we call,
And every need supply;
Good things are freely given to all
Who on His word rely.

Christian Science Hymnal, Hymn 342

The Lord will hear before we call,
And every need supply;
Good things are freely given to all
Who on His word rely.

Christian Science Hymnal, Hymn 342

The Lord will hear before we call,
And every need supply;
Good things are freely given to all
Who on His word rely.

Christian Science Hymnal, Hymn 342

"God is divine Principle, Love, and His laws are laws of harmony and health."

Trust in God's law of health, by Sarah Hyatt, Christian Science Sentinel, March 14, 2011

"God is divine Principle, Love,
and His laws are laws of harmony and health."

Trust in God's law of health, by Sarah Hyatt, Christian Science Sentinel, March 14, 2011
Read now

"God is divine Principle, Love,
and His laws are laws of harmony and health."

Trust in God's law of health, by Sarah Hyatt, Christian Science Sentinel, March 14, 2011
Read now

"I felt it was imperative to pray specifically about my concept of womanhood and understand true worth and strength from a spiritual perspective."

Womanhood and the march of divine Truth,
The Christian Science Journal, March 2019
Read now

"I felt it was imperative to pray specifically about my concept of womanhood and understand true worth and strength from a spiritual perspective."

Womanhood and the march of divine Truth,
The Christian Science Journal, March 2019
Read now

"I felt it was imperative to pray specifically about my concept of womanhood and understand true worth and strength from a spiritual perspective."

Womanhood and the march of divine Truth, The Christian Science Journal, March 2019
Read now
March 7, 8, 9, 2019 – Dave Hohle will speak on Time is Not a Factor in Your Life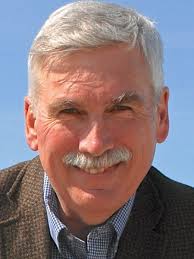 Dave Hohle, CSB, is a Christian Science practitioner and teacher, and is a member of the Christian Science Board of Lectureship. The talk points out the advantages of identifying ourselves truly as God's spiritual idea right now – continuous, ageless, useful, and as indestructible as He is – rather than as limited, aging mortals.
March 7, 8, 9, 2019
Click here for complete details on times and locations
Sponsored by the members of First Church of Christ, Scientist, Calgary, AB
For more information:
403-209-0012
christrr@shaw.ca
What is a Christian Science Reading Room?
Reading Rooms are quiet community based spiritual resource centers that function as both bookstores and drop-in centers for the exploration of spiritual healing, prayer, and spirituality. In our Reading Rooms we welcome your questions about Christian Science and you may study, borrow, or purchase the Bible, and other literature and audio products from The Christian Science Publishing Society. We also stock the complete writings of Mary Baker Eddy, music and other Bible related products.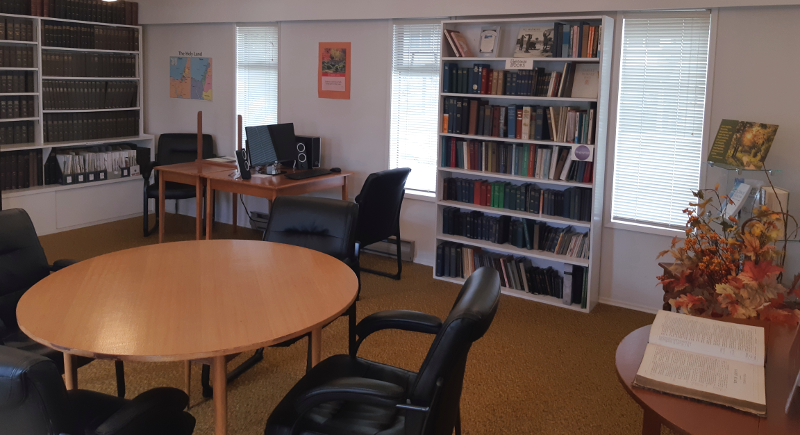 In Reading Rooms you will find …
information and materials about Christian Science and its discoverer, Mary Baker Eddy, including her primary work, Science and Health with Key to the Scriptures, and her other writings, which explain and illustrate the healing power demonstrated by Christ Jesus
a variety of Bibles and Bible research materials and weekly Bible lesson sermons, as well as books and magazines in various languages, children's products, CDs and audio books, and global news and ideas from the Pulitzer Prize winning, Christian Science Monitor
special activities and community events, workshops and some participate in national and local conferences, fairs, and expos
Visit one of our BC Reading Rooms …
This site is sponsored by the Churches of Christ, Scientist and Christian Science Societies in British Columbia.
All are welcome to visit our Churches and Reading Rooms!