Do we not all have one Father? Did not one God create us?
The Holy Bible, New International Version, Malachi 2:10

It should be thoroughly understood that all men have one Mind, one God and Father, one Life, Truth, and Love.

Mary Baker Eddy, Science and Health with Key to the Scriptures, p. 467

Do we not all have one Father? Did not one God create us?

The Holy Bible, New Revised Standard Version, Ecclesiastes 3:14

It should be thoroughly understood that all men have one Mind, one God and Father, one Life, Truth, and Love.

Mary Baker Eddy, Science and Health with Key to the Scriptures, p. 467

Do we not all have one Father? Did not one God create us?

The Holy Bible, New Revised Standard Version, Ecclesiastes 3:14

It should be thoroughly understood that all men have one Mind, one God and Father, one Life, Truth, and Love.
Mary Baker Eddy, Science and Health with Key to the Scriptures, p. 467

Day by day the understanding
Of our oneness shall increase,
Till among all men and nations
Warfare shall forever cease,
So God's children all shall dwell
in joy and peace.

Christian Science Hymnal, Hymn 157  

Day by day the understanding
Of our oneness shall increase,
Till among all men and nations
Warfare shall forever cease,
So God's children all shall dwell
in joy and peace.

Christian Science Hymnal, Hymn 157

Day by day the understanding
Of our oneness shall increase,
Till among all men and nations
Warfare shall forever cease,
So God's children all shall dwell
in joy and peace.

Christian Science Hymnal, Hymn 157

My conviction is that God's impartial love is the cornerstone for a world in which even four parties at a crossroads need not collide or be stalled in confusion. 

Finding unity in a world of competing interests
Klaus-Hendrik Herr,  Christian Science Sentinel, April 19, 2004
Read now  

My conviction is that God's impartial love is the cornerstone for a world in which even four parties at a crossroads need not collide or be stalled in confusion. 

Finding unity in a world of competing interests
Klaus-Hendrik Herr,  Christian Science Sentinel, April 19, 2004
Read now  

My conviction is that God's impartial love is the cornerstone for a world in which even four parties at a crossroads need not collide or be stalled in confusion. 

Finding unity in a world of competing interests
Klaus-Hendrik Herr,  Christian Science Sentinel, April 19, 2004
Read now

God has created all of us not as children embroiled in violence, but as His children—innocent, good, and protected by the armor of Love. 

Innocence and the armor of Love
Mary Alice Rose,   Christian Science Sentinel, November 28, 2016
Read now

God has created all of us not as children embroiled in violence, but as His children—innocent, good, and protected by the armor of Love. 

Innocence and the armor of Love
Mary Alice Rose, Christian Science Sentinel, November 28, 2016
Read now

God has created all of us not as children embroiled in violence, but as His children—innocent, good, and protected by the armor of Love.

Innocence and the armor of Love
Mary Alice Rose, Christian Science Sentinel, November 28, 2016
Read now
Upcoming Events and Lectures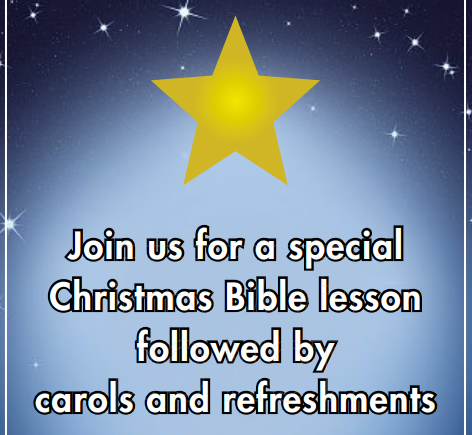 Letting go of unhelpful labels December 10, 2019
Letting our thoughts and actions toward others reflect God's love, rather than disdain or disgust, benefits us and those around us, too.
'Worrier-in-chief' of the family? December 9, 2019
When worries and sorrows get too big for us to bear, God's light is here to comfort and guide us. One woman experienced this in a meaningful way one Christmas after a tough time of family loss.
The whole world in His hands December 6, 2019
There's a lot in the news about environmental problems that scientists have pointed to as evidence of climate change, and the United Nations Climate Change Conference is currently in full swing. Here' …
Keep your head above the fog December 5, 2019
Even when a problem seems so consuming we can't see past it, the healing, guiding light of God is always present to lift us out of the fog.

More stories
What is a Christian Science Reading Room?
Christian Science Reading Rooms are peaceful, inviting places to explore spiritual answers to life's many questions. Each Reading Room is both a bookstore and a quiet place for prayer and study, where everyone is welcome.  Tour this website and find a Reading Room near you. You will be able to purchase or read featured publications including the Christian Science Bible Lesson. You'll also be able to explore different Bible translations, commentaries and use Concord, an on-line search tool for the Bible, Science and Health with Key to the Scriptures and other writings by Mary Baker Eddy.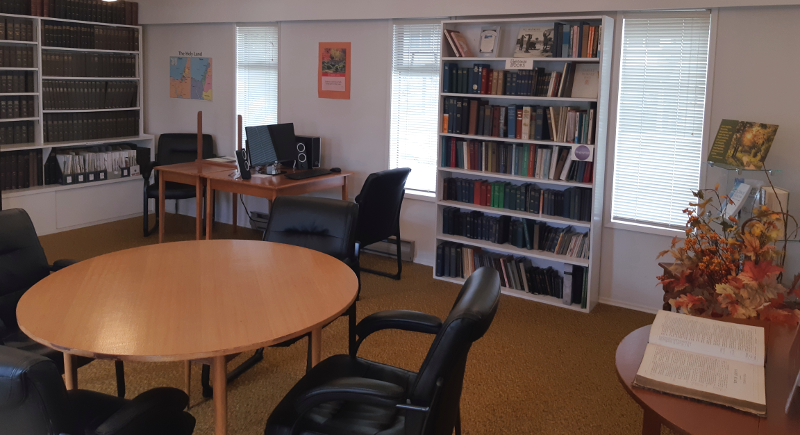 While visiting this virtual Reading Room, take time to explore a Christian Science Perspective article, a daily feature of The Christian Science Monitor. You can also listen to several programs on the CSPS Internet Radio player including the Daily Lift, Sentinel Watch, a weekly podcast, or Teen Connect.  From time to time there will be additional Lectures and Podcasts posted. If you do not find all you are looking for on this website or wish to request further information, feel free to send an email via the Contact tab at the top of the website. 
Visit one of our BC Reading Rooms …
This site is sponsored by the Churches of Christ, Scientist and Christian Science Societies in British Columbia.
All are welcome to visit our Churches and Reading Rooms!
Get the latest Christian Science BC updates delivered to your inbox.
Contact
Home
© Christianscience.bc.ca is sponsored by the Churches of Christ, Scientist and Christian Science Societies in British Columbia.