I know that whatever God does endures forever; nothing can be added to it, nor anything taken from it;
The Holy Bible, New Revised Standard Version, Ecclesiastes 3:14

The universe of Spirit reflects the creative power of the divine Principle, or Life, which reproduces the multitudinous forms of Mind and governs the multiplication of the compound idea man.

Mary Baker Eddy, Science and Health with Key to the Scriptures, p. 507

I know that whatever God does endures forever; nothing can be added to it, nor anything taken from it;

The Holy Bible, New Revised Standard Version, Ecclesiastes 3:14

The universe of Spirit reflects the creative power of the divine Principle, or Life, which reproduces the multitudinous forms of Mind and governs the multiplication of the compound idea man.

Mary Baker Eddy, Science and Health with Key to the Scriptures, p. 507

I know that whatever God does endures forever; nothing can be added to it, nor anything taken from it;

The Holy Bible, New Revised Standard Version, Ecclesiastes 3:14

The universe of Spirit reflects the creative power of the divine Principle, or Life, which reproduces the multitudinous forms of Mind and governs the multiplication of the compound idea man.
Mary Baker Eddy, Science and Health with Key to the Scriptures, p. 507

In heavenly Love abiding,
No change my heart shall fear;
And safe is such confiding,
For nothing changes here.
The storm may roar without me,
My heart may low be laid;
But God is round about me,
And can I be dismayed?

Christian Science Hymnal, Hymn 148  

In heavenly Love abiding,
No change my heart shall fear;
And safe is such confiding,
For nothing changes here.
The storm may roar without me,
My heart may low be laid;
But God is round about me,
And can I be dismayed?

Christian Science Hymnal, Hymn 148

In heavenly Love abiding,
No change my heart shall fear;
And safe is such confiding,
For nothing changes here.
The storm may roar without me,
My heart may low be laid;
But God is round about me,
And can I be dismayed?

Christian Science Hymnal, Hymn 148

There are real solutions to be found in rising above the claims of mortal belief to a higher, spiritually scientific understanding and a purer love for humanity and our earth.

A divinely scientific solution to climate change
By Amy Lang, February 5, 2018, Christian Science Sentinel
Read now  

There are real solutions to be found in rising above the claims of mortal belief to a higher, spiritually scientific understanding and a purer love for humanity and our earth.

A divinely scientific solution to climate change
By Amy Lang, February 5, 2018, Christian Science Sentinel
Read now  

There are real solutions to be found in rising above
the claims of mortal belief to a higher, spiritually
scientific understanding and a purer love for
humanity and our earth.

A divinely scientific solution to climate change
By Amy Lang, February 5, 2018, Christian Science Sentinel
Read now

In God's kingdom—Love's universe—good never changes. It's one thing we can count on. 

Finding stability in a world of change By William E Moody, June 30, 1986, Christian Science Sentinel
Read now

In God's kingdom—Love's universe—good never changes. It's one thing we can count on. 

Finding stability in a world of change By William E Moody, June 30, 1986, Christian Science Sentinel Read now

In God's kingdom—Love's universe—good never changes.
It's one thing we can count on. 

Finding stability in a world of change
By William E Moody, June 30, 1986, Christian Science Sentinel
Read now
Upcoming Events and Lectures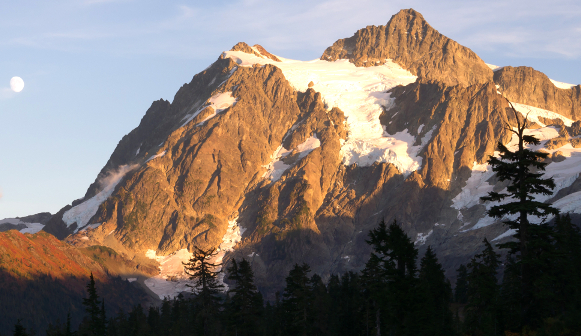 Christian Science –
A Clearer View of You
A free one-hour talk with Lyle Young of Ottawa
In this talk speaker Lyle Young will share fresh insights about the nature of God and of each of us as the reflection of the Divine, insights that can lift one above human discords and limitations and show us as we truly are — happy, healthy, and permanently at peace.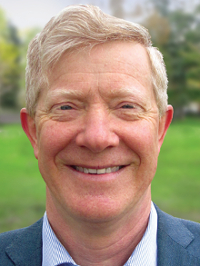 — LYLE YOUNG, CSB
International speaker and practitioner of Christian Science healing and member of the Christian Science Board of Lectureship.
Saturday November 16 2:00pm
VanDusen Botanical Garden
(Peggy Gunn Woodland Hall)
5151 Oak Street, Vancouver
| Free Parking
More info 604 928 2408
2ndchurchvancouverclerk@gmail.com
Sponsored by the members of
Second Church, Vancouver

For those attending this lecture free admission to: VanDusen Botanical Garden Saturday Nov 16 10am- 2pm only
Entrance through Peggy Gunn Woodland Hall. Arrange to pick up your complimentary ticket from the Reading Room
Call 604 733-4310 for hours and information, any time

Confident compassion and comfort that heals grief November 21, 2019
Losing a loved one is never easy. But getting to know God as infinite Life and Love brings the assurance that life can never truly be lost, and that we are never without the love of God.
Prayer for the world's children November 20, 2019
Today is World Children's Day and the 30th anniversary of the United Nations' Convention on the Rights of the Child. Here's a heartfelt poem that takes a stand for the innocence, purity, and strength …
LOVE November 19, 2019
Here's a poetic piece that explores the power of a simple question: "Will you love?"
Effective time management November 18, 2019
Getting through a to-do list is often easier said than done. But when we prioritize listening for God's inspiration, even in those moments when we're overwhelmed, we're empowered to do what we need to …

More stories
What is a Christian Science Reading Room?
Christian Science Reading Rooms are peaceful, inviting places to explore spiritual answers to life's many questions. Each Reading Room is both a bookstore and a quiet place for prayer and study, where everyone is welcome.  Tour this website and find a Reading Room near you. You will be able to purchase or read featured publications including the Christian Science Bible Lesson. You'll also be able to explore different Bible translations, commentaries and use Concord, an on-line search tool for the Bible, Science and Health with Key to the Scriptures and other writings by Mary Baker Eddy.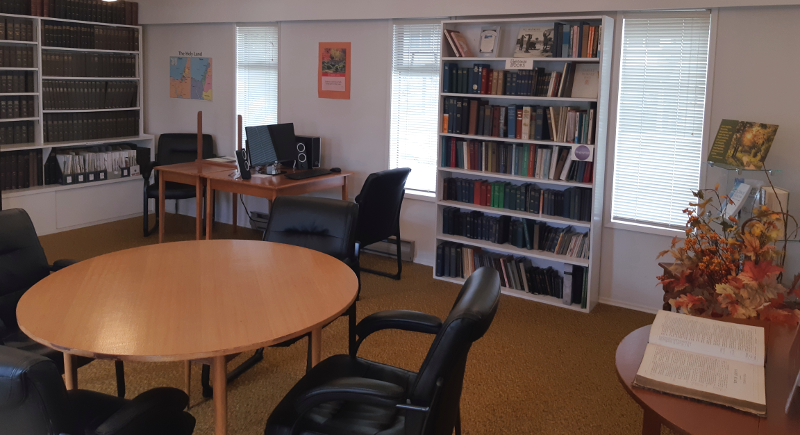 While visiting this virtual Reading Room, take time to explore a Christian Science Perspective article, a daily feature of The Christian Science Monitor. You can also listen to several programs on the CSPS Internet Radio player including the Daily Lift, Sentinel Watch, a weekly podcast, or Teen Connect.  From time to time there will be additional Lectures and Podcasts posted. If you do not find all you are looking for on this website or wish to request further information, feel free to send an email via the Contact tab at the top of the website. 
Visit one of our BC Reading Rooms …
This site is sponsored by the Churches of Christ, Scientist and Christian Science Societies in British Columbia.
All are welcome to visit our Churches and Reading Rooms!