For the word of God is quick, and powerful, and sharper than any two-edged sword, piercing even to the dividing asunder of soul and spirit, and of the joints and marrow, and is a discerner of the thoughts and intents of the heart.
Holy Bible, King James Version, Hebrews 4:12

Truth should, and does, drive error out of all selfhood. Truth is a two-edged sword, guarding and guiding.

Mary Baker Eddy, Science and Health with Key to the Scriptures, p. 538

For the word of God is quick, and powerful, and sharper than any two-edged sword, piercing even to the dividing asunder of soul and spirit, and of the joints and marrow, and is a discerner of the thoughts and intents of the heart.

Holy Bible, King James Version, Hebrews 4:12

Truth should, and does, drive error out of all selfhood. Truth is a two-edged sword, guarding and guiding.

Mary Baker Eddy, Science and Health with Key to the Scriptures, p. 332

For the word of God is quick, and powerful, and sharper than any two-edged sword, piercing even to the dividing asunder of soul and spirit, and of the joints and marrow, and is a discerner of the thoughts and intents of the heart.

Holy Bible, King James Bible, Hebrews 4:12

Truth should, and does, drive error out of all selfhood. Truth is a two-edged sword, guarding and guiding. Mary Baker Eddy, Science and Health with Key to the Scriptures, p. 332

The practice of Christian Science in daily life, healing disease and redeeming hearts, offers proof positive that God's word is operative here and now and that it is consistently effectual in the most practical of ways.

The healing word of God—quick, powerful, sharp, By William E. Moody, The Christian Science Journal, June 1998 Read now  

The practice of Christian Science in daily life, healing disease and redeeming hearts, offers proof positive that God's word is operative here and now and that it is consistently effectual in the most practical of ways.

The healing word of God—quick, powerful, sharp, By William E. Moody
The Christian Science Journal, June 1998
Read now

The practice of Christian Science in daily life, healing disease and redeeming hearts, offers proof positive that God's word is operative here and now and that it is consistently effectual in the most practical of ways.

The healing word of God—quick, powerful, sharp, By William E. Moody, The Christian Science Journal, June 1998
Read now

I began to repeat this declaration of spiritual truth to myself over and over—and then I realized what I was doing: literally just saying it.

Quick healing during a flight, By Grace Kingsbery, Christian Science Sentinel, October 1, 2018
Read now

I began to repeat this declaration of spiritual truth
to myself over and over—and then I realized
what I was doing: literally just saying it.

Quick healing during a flight
By Grace Kingsbery, Christian Science Sentinel, October 1, 2018
Read now

I began to repeat this declaration of spiritual truth
to myself over and over—and then I realized
what I was doing: literally just saying it.

Quick healing during a flight, By Grace Kingsbery
Christian Science Sentinel, October 1, 2018
Read now

Mine eyes look toward the mountains,
Help cometh from on high;
From God who never slumbers,
Whose care is ever nigh.
My foot shall not be moved,
My keeper is the Lord,
He never shall forsake me;
I trust me to His Word.

Christian Science Hymnal, Hymn 189

Mine eyes look toward the mountains,
Help cometh from on high;
From God who never slumbers,
Whose care is ever nigh.
My foot shall not be moved,
My keeper is the Lord,
He never shall forsake me;
I trust me to His Word.

Christian Science Hymnal, Hymn 189

Mine eyes look toward the mountains,
Help cometh from on high;
From God who never slumbers,
Whose care is ever nigh.
My foot shall not be moved,
My keeper is the Lord,
He never shall forsake me;
I trust me to His Word.

Christian Science Hymnal, Hymn 189
Upcoming Events and Lectures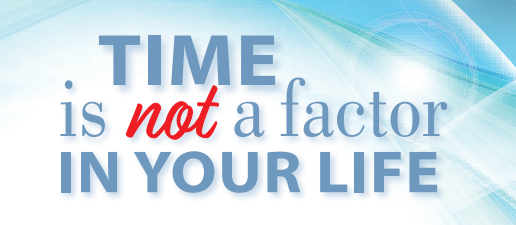 In this talk Dave explores how we can begin to gain freedom from the relentless limits of time including aging, stress, inefficiency, frustration, past mistakes and missed opportunities.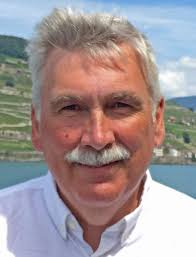 — DAVE HOHLE
International speaker, practitioner and teacher of Christian Science healing and member of the Christian Science Board of Lectureship

Home August 24, 2019
While there's a lot of work to be done in tackling homelessness worldwide, there are also signs of progress, as an article in today's Monitor Daily highlights. Here's a poem that points to the "sweet …
Purposeful retiring – at any age August 24, 2019
However many changes we make in our lives, we never retire from God's goodness and vitality. Everyone is capable of experiencing this, right here and now.
Improving racial harmony by truly loving our neighbor August 24, 2019
Ashamed by the way she racially profiled two young men after a theft on her property, one woman took a deep dive into what it means to truly love one's neighbor.
Skin condition gone August 24, 2019
Each of us can humbly turn to God for inspiration that lifts fear and brings healing.

More stories
What is a Christian Science Reading Room?
Christian Science Reading Rooms are peaceful, inviting places to explore spiritual answers to life's many questions. Each Reading Room is both a bookstore and a quiet place for prayer and study, where everyone is welcome.  Tour this website and find a Reading Room near you. You will be able to purchase or read featured publications including the Christian Science Bible Lesson. You'll also be able to explore different Bible translations, commentaries and use Concord, an on-line search tool for the Bible, Science and Health with Key to the Scriptures and other writings by Mary Baker Eddy.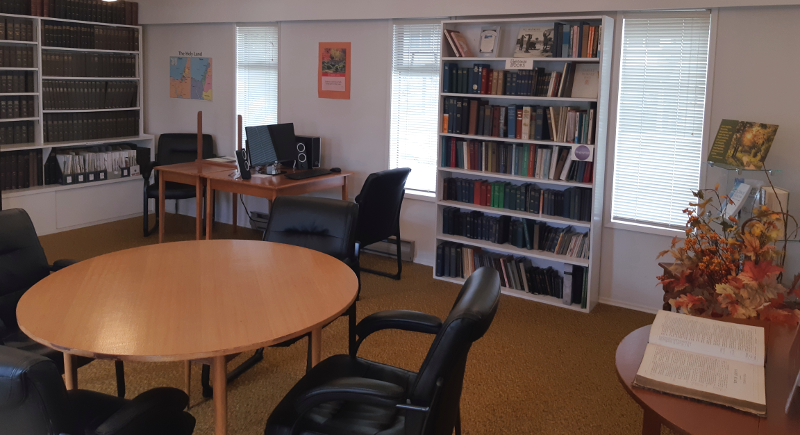 While visiting this virtual Reading Room, take time to explore a Christian Science Perspective article, a daily feature of The Christian Science Monitor. You can also listen to several programs on the CSPS Internet Radio player including the Daily Lift, Sentinel Watch, a weekly podcast, or Teen Connect.  From time to time there will be additional Lectures and Podcasts posted. If you do not find all you are looking for on this website or wish to request further information, feel free to send an email via the Contact tab at the top of the website. 
Visit one of our BC Reading Rooms …
This site is sponsored by the Churches of Christ, Scientist and Christian Science Societies in British Columbia.
All are welcome to visit our Churches and Reading Rooms!