For as the earth bringeth forth her bud, and as the garden causeth the things that are sown in it to spring forth; so the Lord God will cause righteousness and praise to spring forth before all the nations.
Holy Bible, King James Version, Isaiah 61:11

Spiritual causation is the one question to be considered, for more than all others spiritual causation relates to human progress.

Mary Baker Eddy, Science and Health with Key to the Scriptures, p. 170

For as the earth bringeth forth her bud, and as the garden causeth the things that are sown in it to spring forth; so the Lord God will cause righteousness and praise to spring forth before all the nations.

Holy Bible, King James Version, Isaiah 61:11

Spiritual causation is the one question to be considered, for more than all others spiritual causation relates to human progress.

Mary Baker Eddy, Science and Health with Key to the Scriptures, p. 170

For as the earth bringeth forth her bud, and as the
garden causeth the things that are sown in it to
spring forth; so the Lord God will cause righteousness
and praise to spring forth before all the nations.

Holy Bible, King James Bible, Isaiah 61:11

Spiritual causation is the one question to be considered,
for more than all others spiritual causation
relates to human progress.
Mary Baker Eddy, Science and Health with Key to the Scriptures, p. 170

To the Christian Scientist, progress is a holy thing. It is a Godly concept. It's not a personal assessment of how we think we're doing.

Progress is a Godly Concept, By Rebecca Odegaard
Christian Science Journal, January 10, 2011
Read now  

To the Christian Scientist, progress is
a holy thing. It is a Godly concept.
It's not a personal assessment of
how we think we're doing.

Progress is a Godly Concept, By Rebecca Odegaard
Christian Science Journal, January 10, 2011
Read now

To the Christian Scientist, progress is
a holy thing. It is a Godly concept.
It's not a personal assessment of
how we think we're doing.

Progress is a Godly Concept, By Rebecca Odegaard
Christian Science Sentinel, January 10, 2011
Read now

The advancement of mankind depends upon the education, the intellectual development, the cultural progress, and especially the spiritual understanding, of individuals.

We Need the News of the World by Homer N. Wallin, Christian Science Sentinel, July 21, 1962
Read now

The advancement of mankind depends upon the education, the intellectual development, the cultural progress, and especially the spiritual understanding, of individuals.

We Need the News of the World by Homer N. Wallin, Christian Science Sentinel, July 21, 1962
Read now

The advancement of mankind depends upon the education, the intellectual development, the cultural progress, and especially the spiritual understanding, of individuals.

We Need the News of the World by Homer N. Wallin,
Christian Science Sentinel, July 21, 1962
Read now

As a green bud in the springtime
Is a sign of life renewed,
May we grow as signs of oneness
'Mid earth's peoples, many hued.
As a rainbow lights the heavens
When a storm is past and gone,
May our lives reflect the radiance
Of God's new and glorious dawn.

Christian Science Hymnal, Hymn 439

As a green bud in the springtime
Is a sign of life renewed,
May we grow as signs of oneness
'Mid earth's peoples, many hued.
As a rainbow lights the heavens
When a storm is past and gone,
May our lives reflect the radiance
Of God's new and glorious dawn.

Christian Science Hymnal, Hymn 439

As a green bud in the springtime
Is a sign of life renewed,
May we grow as signs of oneness
'Mid earth's peoples, many hued.
As a rainbow lights the heavens
When a storm is past and gone,
May our lives reflect the radiance
Of God's new and glorious dawn.

Christian Science Hymnal, Hymn 439
Upcoming Events and Lectures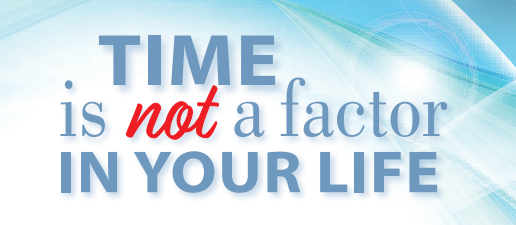 In this talk Dave explores how we can begin to gain freedom from the relentless limits of time including aging, stress, inefficiency, frustration, past mistakes and missed opportunities.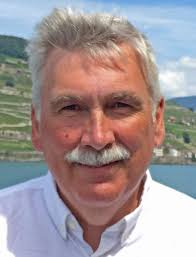 — DAVE HOHLE
International speaker, practitioner and teacher of Christian Science healing and member of the Christian Science Board of Lectureship

The power that remains when the hurricane leaves
September 9, 2019
Atlantic communities, particularly the Bahamas, have been left reeling in the wake of Hurricane Dorian. But even when things seem hopeless, nothing can take away God's limitless love, which arms us with peace, strength, comfort, and inspiration.
Never give up
September 5, 2019
Yearning for light and hope in the face of seemingly insurmountable challenges, a woman found inspiration in the Bible that lifted the fog of fear and fault-finding and brought clarity, joy, and a harmonious path forward for her whole family.
Unselfishness: a recipe for time management
September 3, 2019
Overwhelmed by the scope of his to-do list and failures to accomplish each day's tasks, one man turned to God for inspiration. The result was a powerful shift in his thinking that broke through self-centeredness and has brought renewed energy and purpose to his days.

More stories
What is a Christian Science Reading Room?
Christian Science Reading Rooms are peaceful, inviting places to explore spiritual answers to life's many questions. Each Reading Room is both a bookstore and a quiet place for prayer and study, where everyone is welcome.  Tour this website and find a Reading Room near you. You will be able to purchase or read featured publications including the Christian Science Bible Lesson. You'll also be able to explore different Bible translations, commentaries and use Concord, an on-line search tool for the Bible, Science and Health with Key to the Scriptures and other writings by Mary Baker Eddy.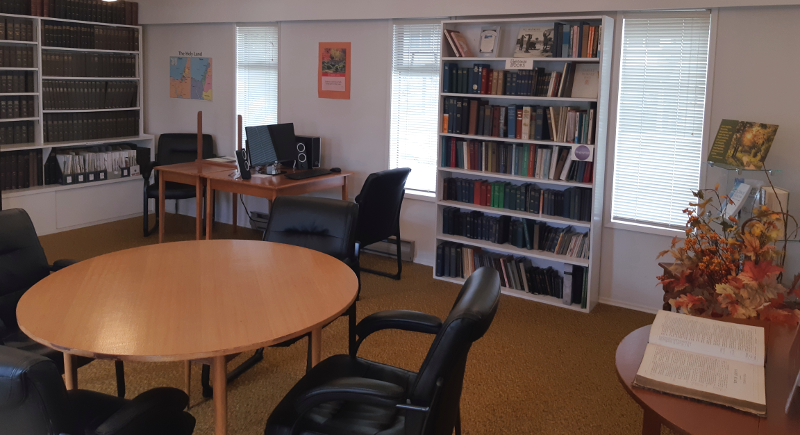 While visiting this virtual Reading Room, take time to explore a Christian Science Perspective article, a daily feature of The Christian Science Monitor. You can also listen to several programs on the CSPS Internet Radio player including the Daily Lift, Sentinel Watch, a weekly podcast, or Teen Connect.  From time to time there will be additional Lectures and Podcasts posted. If you do not find all you are looking for on this website or wish to request further information, feel free to send an email via the Contact tab at the top of the website. 
Visit one of our BC Reading Rooms …
This site is sponsored by the Churches of Christ, Scientist and Christian Science Societies in British Columbia.
All are welcome to visit our Churches and Reading Rooms!