… God is love.

I John 4:8 King James Bible

The Christian Science God is universal, eternal, divine Love, which changeth not and causeth
no evil, disease, nor death.

Science and Health With Key to the Scriptures, Mary Baker Eddy, p.140

… God is love.

I John 4:8 King James Bible

The Christian Science God is universal, eternal, divine Love, which changeth not and causeth no evil, disease, nor death.

Science and Health With Key to the Scriptures, Mary Baker Eddy, p.140

… God is love.

I John 4:8 King James Bible

The Christian Science God is universal, eternal, divine Love, which changeth not and causeth no evil, disease, nor death.

Science and Health With Key to the Scriptures, Mary Baker Eddy, p.140

Divine Love is enough!

"Lean on Love", By Cheryl Godfrey Fendon, The Christian Science Sentinel, July 5, 1999 Read now …

Divine Love is enough!

"Lean on Love", By Cheryl Godfrey Fendon, The Christian Science Sentinel, July 5, 1999 Read now

Divine Love is enough!

"Lean on Love", By Cheryl Godfrey Fendon, The Christian Science Sentinel, July 5, 1999 Read now

We cannot stray beyond Love's care,
For Love does fill all space;
And where we go the path is marked
By angels of Love's grace.

"Love's ever-presence", by Kathryn Paulson Grounds, From the Christian Science Sentinel, July 25, 1988 Read now …

We cannot stray beyond Love's care,
For Love does fill all space;
And where we go the path is marked
By angels of Love's grace.

"Love's ever-presence", by Kathryn Paulson Grounds, From the Christian Science Sentinel, July 25, 1988
Read now

We cannot stray beyond Love's care,
For Love does fill all space;
And where we go the path is marked
By angels of Love's grace.

"Love's ever-presence", by Kathryn Paulson Grounds,
From the Christian Science Sentinel, July 25, 1988
Read now

Like as a mother, God comforts all Her children;
Comfort is calm, that bids all tumult cease;
Comfort is hope and courage for endeavor,
Comfort is love, whose home abides in peace.

Hymn 523, Christian Science Hymnal

Like as a mother, God comforts all Her children;
Comfort is calm, that bids all tumult cease;
Comfort is hope and courage for endeavor,
Comfort is love, whose home abides in peace.

Hymn 523, Christian Science Hymnal

Like as a mother, God comforts all Her children;
Comfort is calm, that bids all tumult cease;
Comfort is hope and courage for endeavor,
Comfort is love, whose home abides in peace.

Hymn 523, Christian Science Hymnal
Thursday February 21, 2019, 7:30pm (music 7:15pm)
Giulia Nesi will speak on A SPIRITUAL REVOLUTION: The Quest to Experience God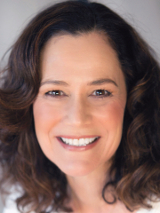 Giulia Nesi has spent her entire career in the healthcare field. She is a practitioner and teacher of Christian Science and former psychotherapist. In her talk, she will explain how experiencing God brings healing to our lives and is possible for anyone, anytime, anywhere. Giulia is a member of the Christian Science Board of Lectureship.
Location: First Church of Christ, Scientist
1205 Pandora Ave, Victoria
Free parking
Location Map
Sponsored by the members of First Church of Christ, Scientist, Victoria, BC
For more information:
250-384-3416
info@victoriachurch.ca
VictoriaChurch.ca
What is a Christian Science Reading Room?
Reading Rooms are quiet community based spiritual resource centers that function as both bookstores and drop-in centers for the exploration of spiritual healing, prayer, and spirituality. In our Reading Rooms we welcome your questions about Christian Science and you may study, borrow, or purchase the Bible, and other literature and audio products from The Christian Science Publishing Society. We also stock the complete writings of Mary Baker Eddy, music and other Bible related products.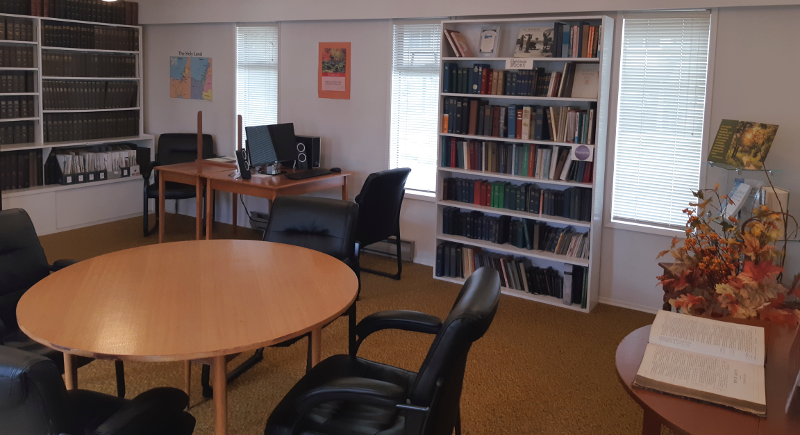 In Reading Rooms you will find …
information and materials about Christian Science and its discoverer, Mary Baker Eddy, including her primary work, Science and Health with Key to the Scriptures, and her other writings, which explain and illustrate the healing power demonstrated by Christ Jesus
a variety of Bibles and Bible research materials and weekly Bible lesson sermons, as well as books and magazines in various languages, children's products, CDs and audio books, and global news and ideas from the Pulitzer Prize winning, Christian Science Monitor
special activities and community events, workshops and some participate in national and local conferences, fairs, and expos
Visit one of our BC Reading Rooms …
This site is sponsored by the Churches of Christ, Scientist and Christian Science Societies in British Columbia.
All are welcome to visit our Churches and Reading Rooms!